Overview
The KF-1000-BK is an internal 3.5" SATA drive mobile rack enclosure that fits easily into the 5.25" half-height front bay slot of most desktop or server PC. This slick tray-less enclosure allows SATA drive hot-swap and includes a front cover door, air vents, Power and HDD access LED indicators, and key lock protection for securing your hard drive.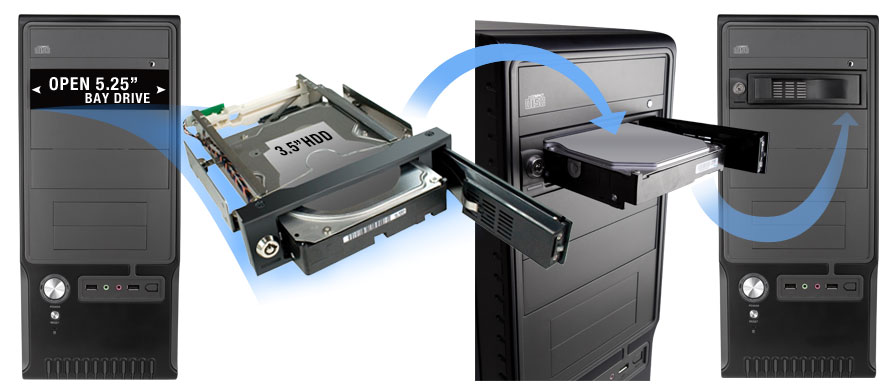 The KF-1000-BK design is light, durable and easy to assemble. This enclosure uses patented Non-Scratch SATA (NSS) connector to prevent your hard drive connector from damaging and is tested with an insertion rate up to 50,000 times. Special silicon rubber anti-shock system is built on each side of the rack to provide added hard drive shock absorption and noise reduction. The KF-1000-BK also lets you to easily install or remove the hard drive without any tools for fast and easy hot swapping. The tray-less design also provides effective hard drive heat dissipation.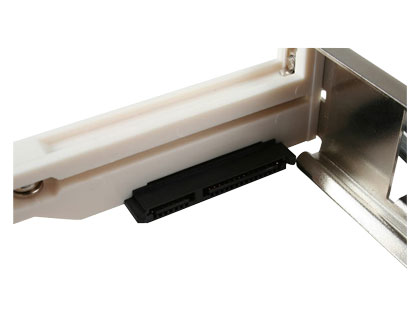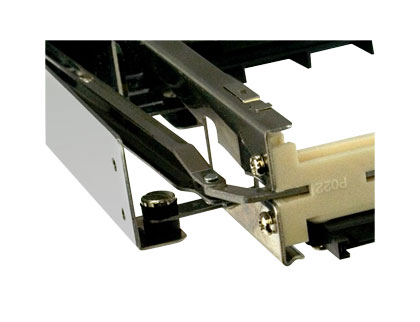 The KF-1000-BK is ideal for all desktop and server PC use and is compatible with most PC casing and SATA-based computers and motherboards.